HYLO Fitness
HYLO Fitness, voted Charleston's best fitness studio, is a truly unique experience. Like all group fitness studios, they were impacted by Covid-19, making optimization and seo more important than ever.
After a deep audit of the site, there were several opportunities for optimization. For starters, the top level pages all included background video hero content. Background video content is always a nice feature to add to a site, but it should be used sparingly. The big issue with these shopify sections is that they were not background videos at all. Instead, they were using gigantic gifs (20+ MBs).
We rebuilt all of the hero sections to use true background videos and tidied up the full video modals. This reduced the page sizes by more than half. The end result was a much faster load time (on mobile especially). We also reworked the shopify section to use dynamic blocks. This will allow for more flexibility in the future by making pages more dynamic.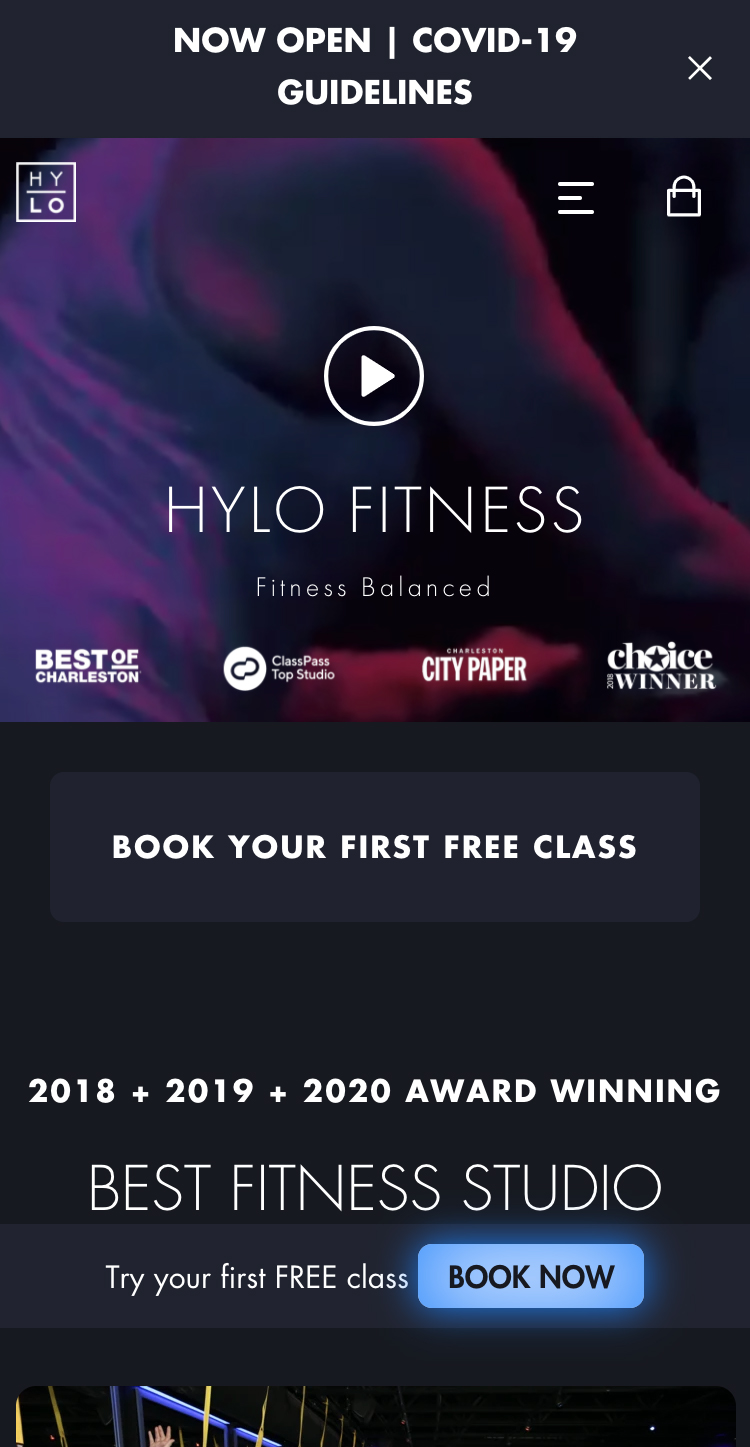 Another focus point was lead generation and lead capture. Prior to these updates, the call to action for a free class was lost in the background. We decided to elevate the CTA with a glowing background color to help it stand out. We also made this element sticky to the footer on mobile devices making it easier to find when browsing the site.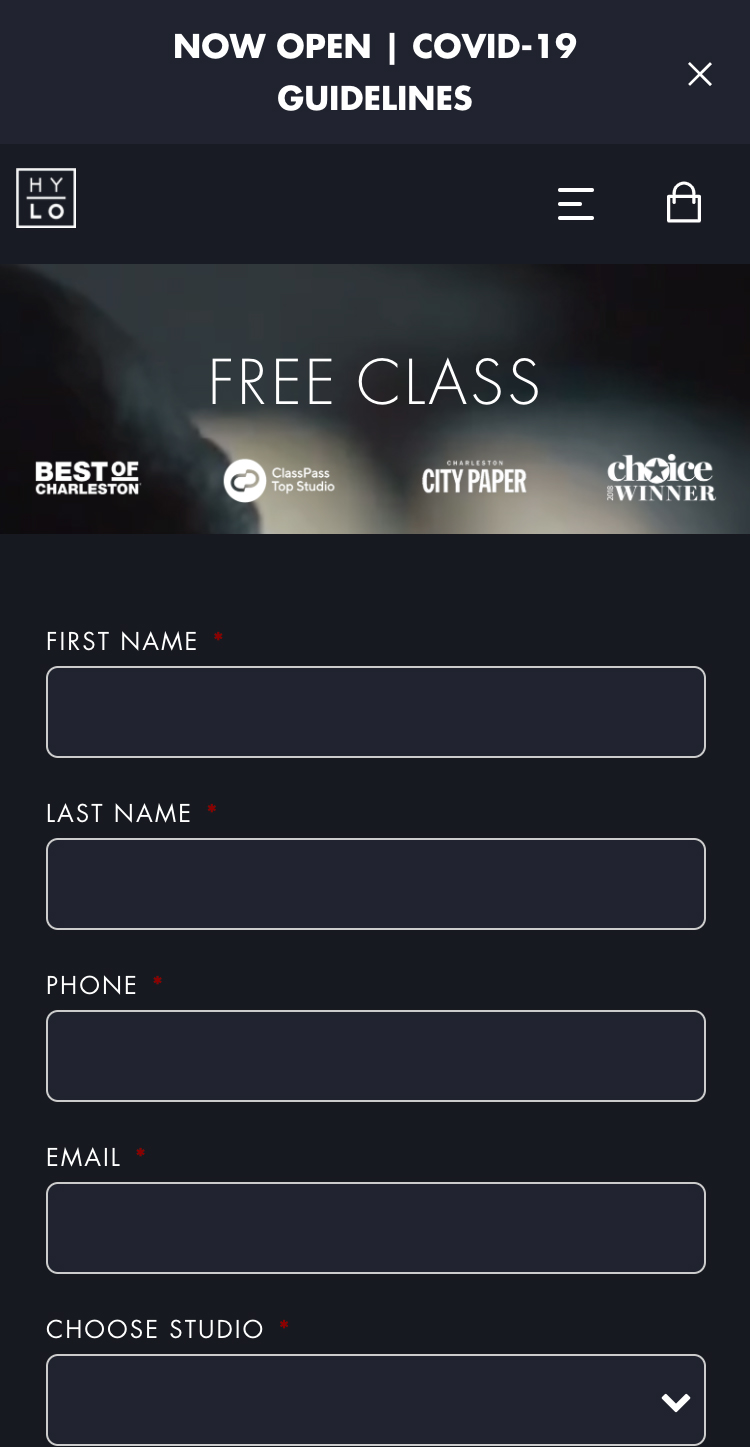 While on the subject of lead capture, we noticed that the lead forms had no validation. This was allowing spam leads and incomplete form submissions. We rebuilt all of the lead forms with proper validation resulting in higher quality leads and uniform inputs.
In addition, we updated the ux/ui for the video modals. We also added a chatbot widget to the site for easier communication and class signups. These updates to the site paired with an on going social media ad campaign and optimizing page descriptions helped to boost lead generations into the busy season of spring and summer.